Established in the year 1995, at Mumbai, Maharashtra, India, we "
Megha International
," is an ISO 9001 : 2008 company. We have with us rich industry experience in the field of manufacturing & exporting Direct Dyes, Basic Dyes, Reactive Dyes, Acid Dyes. Other than this, our expertise also lies in meeting the product demands of Food Colors, Solvent Dyes, Optical Brighteners, Lake Colors - Drugs & Cosmetic, Pigments, Pigment Dispersion.
With involved business operations led by experienced management, our more than 15 years of experience in this field allows us to successfully understand the emerging product requirements of our customers. The guidance provided by the management at all stages of product processing adds strength to the resolve of experienced team members to deliver best range of Food colors and Industrial dyes as available in the market.
The presence of modern and well developed infrastructure support facility as well as elaborate research base allow us to provide exact composition in the products as per the specific demands of the industry. Here, our vision of corporate governance and strong belief in fundamentally proven business practices also allows us to develop progressive and healthy working environment. Currently, we are working towards further expanding our reach as an exporter of pigments and dyestuff in South American and European Region. Some of the industry sectors we are currently serving include silk, wool, inks, textiles, papers, leather, textile emulsions and paints, plastics among others.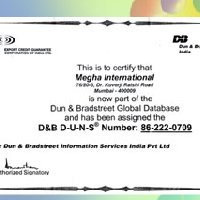 Industries We Service
We are dealing in the industries like Textiles, Cotton, Nylon, Polyamide, Wool, Silk, Polyester, Paints, Inks, Plastic, Agriculture, Aquaculture, Mining, Forestry, Water treatment and etc.
Our Major Export Areas
We are exporting to Brazil, Chile, Colombia, Guatemala, Honduras, Venezeyua, Argentina, Paraguay, Uruguay, Mexico, USA, Canada, Peru, Costa Rica, Spain, U.K, Germany, France, Portugal, Latvia, Ukraine, Russia, UAE, Iran, Lebanon, China, Vietnam, Indonesia, Austalia, Singapore, Malaysia, Sri Lanka, Lapos and Cambidia.